Design for the future
"The advancement of technological innovation can not be separated from the design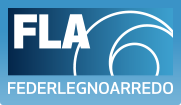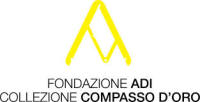 SPEAKING YOUR PROJECT
We promote the design of projects that best reflect the satisfaction of the individual or team of authors.
DESIGN YOUR DREAM
And it creates remarkably surprising market scenarios.
CHANGE YOUR LIFE
The fastest way to make a real change is here!
THE AWARDS OF THE 21st EDITION TARGA RODOLFO BONETTO, 2016
The jury of the Targa Rodolfo Bonetto 2016, composed by Marco Bonetto (chairman), Enrico Baleri (entrepreneur and designer), Mauro Afro Borella (architect and lecturer), Decio Carugati (journalist writer), Angelo Cortesi (architect), Luciano Galimberti ADI) and Francesco Morace (sociologist) have produced the following rankings:
1st CLASSIFIED
LOOP project, interior navigation system, Giulio Fuzzi, Federico Marchetta, Daniele Gamba and Giuseppe Marchetti;
Polytechnic University of Milan Faculty of Industrial Design.
A product of high social value well expressed in its configuration and the development of its functions, which is born from the idea of breaking the experiential barrier that limits the everyday life of blind people.
It looks like a clock, but it's a lot more: a real GPS that allows the user to navigate in closed environments, using smart technology that interacts with other devices and offers a variety of functions.
2nd CLASSIFIED
FORYOU project, installation for waiting rooms, Giulia Geremia;
Polytechnic University of Milan Faculty of Industrial Design.
A tool for "diluting" stress and boredom, especially children, in waiting rooms, a product of social interest designed for healthcare facilities but suitable for different environments: the concept is made up of several juxtaposed containers that contain colored water Whose filling is carried out by actuating external valves at the reach of a child.
3rd CLASSIFIED
VIRTUAL DRONE project, underwater drone, Ludovica Schiavone, Sebastian Vocale and Sibilla Vannucci; ISIA Pescara.
A drone to control and flush under the surface of the sea, connected wirelessly to a floating charging base consisting of a generator powered by a solar panel. An appreciable design that integrates into the marine environment thanks to its organic shape.
THE JURY HAS ALSO ASSIGNED 5 SPECIAL MENCIES
Project ADAMANTIS, boat, Antonella Silvestri; IED Istituto Europeo Design Milano.
Unity interpreted using new technological languages that exceed the parameters of the shipbuilding tradition
HE WASH ME project, "lavaschiena" instrument, Michal Dembinski; Istituto Italiano Design Perugia.
An example of "for all" design that originally fulfills a common need
CLASSY POP project, custom shoe application, Ozan Kayikci;
SPD School of Design Polytechnic Milan.
A wide-ranging product that lends itself to personalized interpretations
SPLASH project, counter top washbasin, Bianca Sangalli Moretti; ISIA Florence.
Object conceived through a multifunctional design.
E-PACK project; Ashtray, Gabriele Vezzoli; Politecnico Milano.
Educational object for its function of containing rejection.
Where we are
Via Thomas Alva Edison 2
20090 Assago (Milan) Italy
Mon - Sat: 9.00 - 18.00